Bob Lind "Since There Were Circles"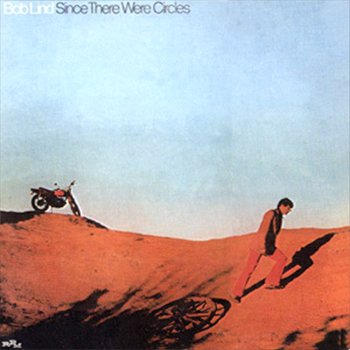 This is a really interesting release, and a perfect example of how important it is to support well-designed reissues. I can't figure out why Richie Unterberger trashes the album, causing me to believe it may have been a hit-and-run by one of my favorite reviewers; 2 stars (allmusic) is off the mark for this fine, fine record.
City Scenes makes a perfect album opener. Introducing the modest, effective orchestra of driving acoustic guitar, piano accents, electric slide guitar, and laid-back drum kit (not to mention players The Dillards, Bernie Leadon, and Gene Clark), Lind immediately wraps his nice voice around poetic storyteller verses. It closes with an unexpected little treasure of an outro, adding a sweet, smooth french horn line. Fine songcraft.
Listening to Loser, I can't help but imagine Lind as a roots-rock David Bowie; either by inflection of the voice or it's the lyricism, perhaps, they are kindred spirits. Bob keeps it pretty soulful and groovy on tracks like She Can Get Along, with its vocal workout ending, and the lazy Not That I Would Want Her Back, featuring more orchestral backing on the choruses. The softer numbers are melodic gems that will stay with you. Theme From The Music Box and the title track, Since There Were Circles, are melancholy and wonderful. Five bonus tracks supplied by Bob Lind himself stand apart from the flow of the album, but stand strongly on their own.
Get yourself this beautiful 2006 reissue from the fine UK label RPM Records and give it up to Bob Lind, who certainly had much more music left in him after his 1966 #5 folk hit, Elusive Butterfly. I keep coming back to this esoteric beauty.
Audio clip: Adobe Flash Player (version 9 or above) is required to play this audio clip. Download the latest version here. You also need to have JavaScript enabled in your browser.
"Loser"
[ Buy from Amazon
| Buy from RPM Records | BobLind.com ]
Also Recommended