Del Shannon "The Further Adventures of Charles Westover"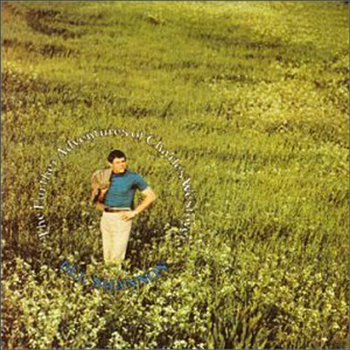 Here's a psych-tinged outing that you wouldn't expect from Del Shannon, but that you couldn't hear from anyone else. In case you don't remember, Del broke out in 1961 with "My Little Runaway." Although he failed to equal his initial success afterwards, until he turned his sights to a more open-minded audience in 1968.
Del used his birth name on the title for this album, an erie and rocking mix of great tunes. The opener, "Thinkin' It Over," really nailed me the first time I heard it. But don't let this "Care of Cell 44"-like great rollicking opener distract you from the rest. There are songs with great guitar work and lush string and horn orchestration. Del gets bluesy on "Be My Friend," takes it down with "Silver Birch" and gets trippy on "Colour Flashing Hair." Plus there is the awesome, driving "I Think I Love You" with sitar-like guitar work and a droning orchestra. Many great gems on this record. There are also a slew of bonus tracks on the reissue, including a chiller remake of "Runaway."
Del has this tenor that is nice but kind of scary. It's hard to describe. He sings with delicacy here and grit there; he knows what he's doing. This isn't just another psych outing from some has-been trying to get into the new trend. Sure, that's probably the motivation behind this record, but it is finely crafted in songwriting and orchestration, an album worthy of some of the best of its competitors. Nice work Del.
Audio clip: Adobe Flash Player (version 9 or above) is required to play this audio clip. Download the latest version here. You also need to have JavaScript enabled in your browser.
"I Think I Love You"
[ Buy from Amazon
]
Also Recommended