LP Giveaway Contest: Dennis Wilson "Pacific Ocean Blue"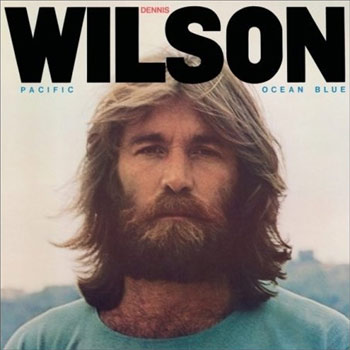 After 30 years the first Beach Boys solo album, Dennis Wilson's Pacific Ocean Blue , is getting the reissue it deserves. This is a truly special album, able to touch your soul. Today it is finally available either on Sony Legacy's Enhanced Double CD or Sundazed's new Hi-Definition 3-LP vinyl set.
From Sundazed: "Sundazed's vinyl edition of this lost masterpiece comes in a lavishly illustrated, triple-gatefold sleeve with the three LPs pressed in high-definition "Pacific Ocean Plue" vinyl. The first LP presents a gorgeous, newly-mastered version of the original album, and the other two LPs contain the absolute cream of Dennis Wilson's unreleased solo work, including enthralling material from his long-rumored Bambu project." Read more on Bambu @ aquariumdrunkard.
We're so thrilled about the release that we're giving away a free copy of the vinyl Sundazed LP. To enter, all you have to do is leave a comment naming one of the albums we've used in our header image up above. Please only name 1 album per person. The contest ends when all the albums have been named (or guesses run out of steam) and the winner will be selected at random and emailed (so enter a valid email address). Sorry! Contest ended.

Honestly, I'll be surprised if all 23 albums are identified because some are a little tough. We have reviewed a bunch on this site, but not all of them. Have fun and Good Luck!
Audio clip: Adobe Flash Player (version 9 or above) is required to play this audio clip. Download the latest version here. You also need to have JavaScript enabled in your browser.
"River Song"

CD Reissue | 2008 | Sony Legacy | buy from amazon ]


Vinyl Reissue | 2008 | Sundazed | buy from sundazed ]
Also Recommended