Montage (self-titled)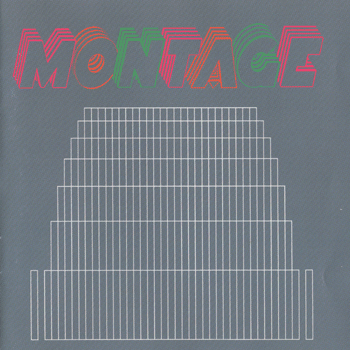 Michael Brown, though not credited, is the man behind this strange, beautiful album. His work with The Left Banke will go unmentioned for this review, as we will certainly revisit it later. But if you don't know the Left Banke, think The Zombies gone classical, replacing the Fender Rhodes with a harpsichord.
And if you don't know Montage, think The Left Banke gone Zombies, though a year or three later, replacing the harpsichord with a bass-driven rhythm section and confident grand piano. Though we have all the chamber elements in place; each song is adequately ornamented with winds, strings and brass when needed, though never when not. What differs from the Banke is a seemingly more progressive sound, certainly a step beyond their great first accomplishments, but one that could go no further.
These songs will surprise you: the haunting She's Alone, the unbelievable "off-note" that tunes you in to the message of Men Are Building Sand, a Left Banke leftover actually, along with Desiree, a major highlight on this disc, and even better than its original counterpart.
Best of all, The Song is Love, a lite pop master stroke: it's awesome.
Audio clip: Adobe Flash Player (version 9 or above) is required to play this audio clip. Download the latest version here. You also need to have JavaScript enabled in your browser.
"The Song Is Love"
[ CD / Bonus Tracks / Sundazed
]
****************************************************************
Audio clip: Adobe Flash Player (version 9 or above) is required to play this audio clip. Download the latest version here. You also need to have JavaScript enabled in your browser.
The Left Banke "Desiree"
Audio clip: Adobe Flash Player (version 9 or above) is required to play this audio clip. Download the latest version here. You also need to have JavaScript enabled in your browser.
Montage "Desiree"
Also Recommended