Operas That Rock [ part 3 ]
THE WHO
TOMMY
May, 1969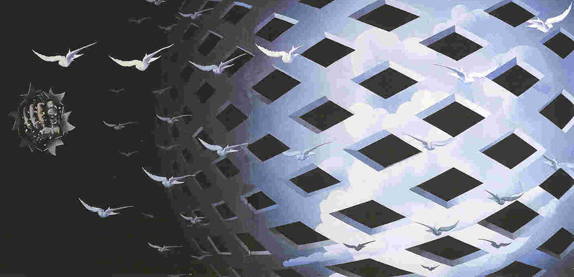 The Story: When Tommy's father doesn't return from the war his mother remarries. Turns out he didn't die, however, and upon his eventual return Captain Walker shoots the new husband. Tommy is traumatized and loses his eyesight and hearing: "deaf, dumb, and blind" they say. His distraught parents try everything to heal Tommy from the doctor's office to the shady practices of the Acid Queen. After a run-in with a pervy uncle and his bullying cousin Kevin, it's discovered that Tommy, despite his disabilities, is unstoppable on the pinball machine. After this, his frustrated mother smashes a mirror that he constantly stares at, somehow bringing back his senses. After this, he becomes a superstar selling out Pinball shows and eventually sets up a camp for his followers. In the end, Tommy demands his followers play pinball with deprived senses and they abandon him.
The Sound: Simply the first album to think of when somebody mentions 'rock opera.' Townshend was pushing the Who into conceptual territory as early as their 2nd album with A Quick One While He's Away, which is sometimes considered a mini rock opera itself. Tommy is an incredible album from the peak of an incredible band. This album approaches the feel of a rock musical more than any other on this list, with its overture and underture, tight storyline, and dramatic moves. I've seen the movie and the Broadway play, but let's just say that nothing touches the original disc. –Brendan
Audio clip: Adobe Flash Player (version 9 or above) is required to play this audio clip. Download the latest version here. You also need to have JavaScript enabled in your browser.
"Sparks"

CD Reissue | 2003 | Geffen | buy from amazon
]


Original Vinyl | search ebay ]
THE LA DE DAS
THE HAPPY PRINCE
April, 1969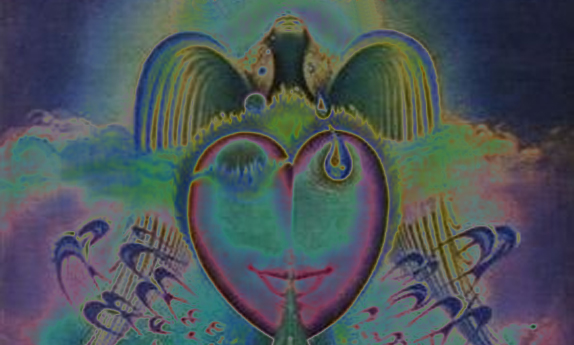 The Story: The La De Das wrote originals based around Oscar Wilde's short fairy tale, the Happy Prince. The story consists of a rich prince and swallow that bring contentment, financial security, and compassion to a poor, nameless Northern European city. In return for their good deeds both the swallow and prince attain heavenly paradise. Throughout the story the La De Das/Oscar Wilde address issues of social injustice, the loss of innocence, and the redemptive power of love.
The Sound: The La De Das started out life as a soul influenced garage band hailing from New Zealand. They released a few classic oz singles and two albums before the Happy Prince album which came out in 1969. The seeds were sown for the Happy Prince well before the Kink's Arthur or the Who's Tommy were conceived. Band members Bruce Howard and Trevor Wilson were talking of a rock opera as early as 1966 and started writing material for the lp in early 1967. The band recorded the complete album in demo form for the independent Sweat Peach label. Sweat Peach pulled out of the deal, causing friction between band members. Drummer Bryan Harris was fired and replaced by ex-Wild Cherries stickman Keith Barber. Bryan Harris recalled some years back, "I don't hold any grudges with the band, in fact I got on extremely well with all the guys, but I thought those early demos sounded pretty crash hot and remember being very surprised by the released version, which had a different feel to it, maybe because I was primarily a Motown style drummer where Keith Barber was more your classic rock drummer." The band eventually won a deal with EMI Australia and began recording in January 1969.
The Happy Prince was released in April of 69. At the time of release the album was considered a major achievement and hailed by critics for it's lavish production and unique storyline. The narration in between tracks has dated but the songs themselves still stand up to this day. Highlights included the wondrous psychedelia of Nile Song, the sitar laden Lullaby, and the Small Faces-like rocker Winter Song. After this release the La De Da's would release Rock N Roll Sandwich (1973), a classic rock lp which many oz fans rate as their very best. –Jason
Audio clip: Adobe Flash Player (version 9 or above) is required to play this audio clip. Download the latest version here. You also need to have JavaScript enabled in your browser.
"Tales Of The Nile"

Original Vinyl | search ebay ]
THE PRETTY THINGS
S.F. SORROW
December, 1968
The Story: "Like Tommy, S.F. Sorrow opens with the birth of the story's protagonist. Sebastian F. Sorrow is born in a small nameless town to ordinary parents in a house called "Number Three." The town is supported by a factory of some sort, referred to as the "Misery Factory." ("S.F. Sorrow is Born") Sorrow, an imaginative boy, has a relatively normal childhood until it ends abruptly when he needs to get a job. He goes to work with his father at the Misery Factory, from which many men have been laid off. This might make S.F. the object of hate in a sense that he might be a scab in the story, or perhaps the young boy who is taking some older man's job. ("Bracelets of Fingers") Sorrow's life is not yet over, though. Joy still exists for him in the form of a pretty girl across the street. She says "good morning" to him every day, and he thinks about her constantly. This is the factor that keeps him going despite his childhood's abrupt ending. The two fall in love and become engaged, but their marriage plans are cut short when Sorrow is drafted. ("She Says Good Morning")…" –Wikipedia (read the rest here)
The Sound: When you open the liner notes to the CD Reissue, it says in very large font "S.F. Sorrow is the first rock opera," which kind of ends the Tommy vs Sorrow debate for me. Regardless who coined the term or conceived it first, Sorrow is a spectacular blast of garage psych, yet beautiful and melancholy. A psychedelic touchstone, SF Sorrow is widely recognized as the first rock opera. –Brendan
Audio clip: Adobe Flash Player (version 9 or above) is required to play this audio clip. Download the latest version here. You also need to have JavaScript enabled in your browser.
"Private Sorrow"

CD Reissue | 2000 | Snapper | buy from amazon
]


HD Vinyl Reissue | 2008 | Sundazed | buy from sundazed ]
THE FAMILY TREE
MISS BUTTERS
1968
The Story: Miss Butters was released several months before S.F. Sorrow, sometime in 1968. It has a cohesive story line, so I would guess it's a pop-rock opera though some consider it a concept album. The album is the story of one person's life, a fictional tale but based on Bob Segarini's real-life kindergarten teacher, Mrs. Grady. Miss Butters is born into a showbiz family. She has a failed relationship which leads her to devote life to children and teaching before dying old and lonely.
The Sound: Rick Jarrard produced the album and the arrangements were by George Tipton – and wonderful they are! Harry Nilsson collaborated with Bob Segarini on one of the album's tunes – Butters Lament – a beautiful pop song with Penny Lane-like horns and melodic Segarini vocals. The album is off the RCA label and was released around the time of Nilsson's Aerial Ballet – so some of the same session musicians are on both discs – horn and string players – as well as above producer and arranger. Family Tree released some good singles before (more in a folk-rock style – off the Mira label) and after the Miss Butters album as well. The lp was Segarini's first big-time studio experience which makes the album's consistency even more remarkable. –Jason
Audio clip: Adobe Flash Player (version 9 or above) is required to play this audio clip. Download the latest version here. You also need to have JavaScript enabled in your browser.
"Butters Lament"

CD Reissue | 2007 | Revola | buy from amazon
]


Original Vinyl | search ebay ]
Epilogue: So, as a commenter (dk) pointed out, it can be difficult to distinguish between Concept Album and full-fledged Rock Opera. We've done our best to stick with rock-nroll albums that go beyond just a vague connection amongst the songs and truly tell their tale. But this list isn't quite definitive yet. Please do continue to let us know of any glaring ommissions or unnecessary inclusions in the comments section, and maybe we will put together a Part 4. Regards!
Also Recommended