Randy Newman "12 Songs"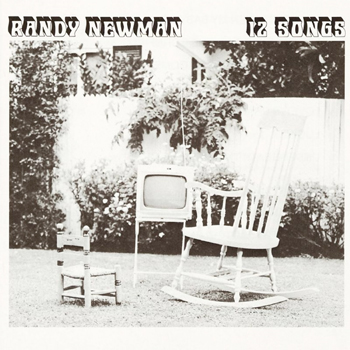 Randy has a voice that works for any audience. I think his varied and rather awesome body of works helps prove this: ex 1. ex 2. ex 3. I hate to bring it up again (does every record I listen to have Clarence White on it?) but gaddang I love the original Old Kentucky Home with many renewed thanks to cw (I've always been more familiar with the BB version).
Mama told me not to come. Rabbit Rabbit. Happy new year!
Audio clip: Adobe Flash Player (version 9 or above) is required to play this audio clip. Download the latest version here. You also need to have JavaScript enabled in your browser.
"Lucinda"

Original Vinyl | 1970 | Reprise | search ebay ]


MP3 Album | download at amazon
]
Also Recommended