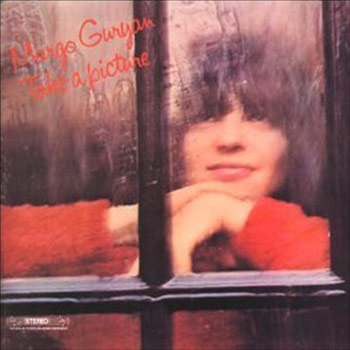 Story goes: when Margo heard "God Only Knows" for the first time, she dropped everything. Steeped in jazz and composition, Pet Sounds was just what she wanted to hear. Inspired, and working in the glow of Brian's masterpiece, Margo began work on "Take A Picture."
The first thing to notice is Margo's voice, a unique upper register whisper. Sunday Morning sounds like a garage funk band with studio rat talent. The album's production is wonderful in that it is so expert, but never showy.
A sunday morning staple. It's jazz, slightly psych pop, with all the ornaments of the Pet Sounds orchestra. A brilliant record, and I must also recommend the (almost more) wonderful 25 Demos
as well.
Audio clip: Adobe Flash Player (version 9 or above) is required to play this audio clip. Download the latest version here. You also need to have JavaScript enabled in your browser.
"Take A Picture"
[ Buy from Amazon
| iTunes ]