Swampwater "Swamp Water"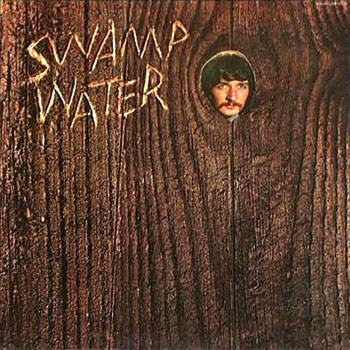 Their last album and another really good country-rock outing. This self-titled effort was released off RCA in 1971 and came packaged in a strange jacket. Swampwater's lineup had remained the same since their self-titled 1970 debut.
In comparison to that debut, there were a few more rock n roll tracks like the album opener Ooh-Wee California, the raw Dakota, and Ol'Papa Joe. These songs were good though, with well constructed guitar solos and strong bluegrass and cajun flavors. There were a few covers too but all were standouts like the excellent heartfelt version of One Note Man, a track with nice jangly Byrdsian guitar solos and pretty fiddle, which gave the song real atmosphere. Guilbeau also resurrected Gentle Ways of Lovin' Me, a track he had recorded on numerous occasions with many different bands. Swampwater turned in one of the best versions of this song which is highlighted by barrelhouse banjo and a delicate, sincere arrangement. Another great track, Headed For The Country, compared favorably with the country-rock era Byrds, and had beautiful, sad folk-like harmonies and fine guitar playing.
All in all the album was strong, lacking any weak moments and showcased a great band that should have been at least as well known as Poco or Commander Cody. Swamp Water is fairly easy to find on ebay, I bought a copy for around 15 dollars but it still amazes me that this lp has never made it onto cd.
Audio clip: Adobe Flash Player (version 9 or above) is required to play this audio clip. Download the latest version here. You also need to have JavaScript enabled in your browser.
"One Note Man"

Original Vinyl | 1971 | RCA | search ebay ]
Also Recommended