The Beach Boys "Love You"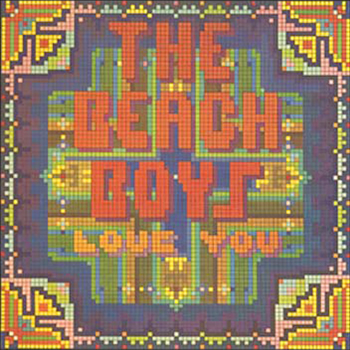 This is my 2nd favorite Beach Boys record. But damn if I didn't have to work for it. When you are a Beach Boys nut, everything you read about this record makes you want to conquer it, but it simply isn't possible your first time through.
On around your 5th time you start to get the hang of the songs. Clearly you are already digging I'll Bet He's Nice, easily the stand-out track with its chirpy, whirring, bubbly synth attacks, and maybe even laughing along with Johnny Carson, which the Boys actually got to perform on the late night show! When you hear it the 6th and 7th times, you'll be by yourself and it'll be during a nap, but it is at this point that The Night Was So Young and Airplane stuck in your head. Even the album opener should start to resonate with that Love You warmth around now.
10 plus listens and you'll be tired of Pet Sounds. Even Let's Put Our Hearts Together is starting to sound good and you simply love Dennis' I Wanna Pick You Up and Brian's soaring Love Is A Woman. It takes getting used to, but Brian's ragged voice and the orchestra of synthesizers on this album weave a sonic and melodic tapestry as retro, textured and beautiful as its quilted album cover.
You can ignore 15 Big Ones (the album packaged along with Love You as a twofer), in fact I would recommend searching for Love You on vinyl so you don't have to deal with it. Actually, there is one magic take on Big Ones: Had To Phone Ya.
Audio clip: Adobe Flash Player (version 9 or above) is required to play this audio clip. Download the latest version here. You also need to have JavaScript enabled in your browser.
"Let Us Go On This Way"
[ Buy from Amazon
| Search eBay ]
Also Recommended