The Dawn of Punk-Blues
Few periods in pop music have a more distinctive and immediately identifiable sound as the '80s. And after hearing most of the garbage that choked up the airwaves (and still on those nostalgic 80s shows/stations) it seems that's about the only thing it had going for it. But well buried in the gut wrenching cesspool of cheesy synthesizers, lifeless drum machines and teased hair an ugly breed of bottom feeders worked in futility to claw their way out of the muck. Among them was one particularly grotesque strain – an ungodly rocknroll hybrid that can be best described as Punk-Blues. Don't ask if it's even a real genre (for what it's worth, All Music is now using it), but there was a rash of like-minded roots-bashing bands in the 80s that would aptly fit that tag. Of course the origins can be traced way back to Howlin Wolf's earth shattering electrified blues onto the cranked-up snarl of the Pretty Things, CCR and Capt. Beefheart—and so on…
Some essential albums:
Gun Club Fire of Love (1981)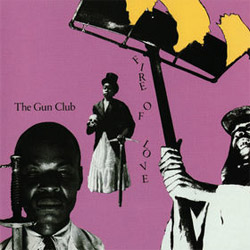 The first album to successfully wed the harrowing delta howl of Son House with the intensity of punk rock. Basically they did to the blues what Cramps did to rockabilly. Brimming with reckless slide guitar and twisted southern gothic lyrics that'll have the PC crowd pulling out their hair, this is an original and utterly astounding blast of pure energy.
Audio clip: Adobe Flash Player (version 9 or above) is required to play this audio clip. Download the latest version here. You also need to have JavaScript enabled in your browser.
Gun Club – For the Love of Ivy

Vinyl | 1981 | Ruby | ebay ]
Gun Club Miami (1982)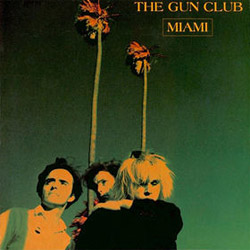 Extremely dark with a more pronounced country feel than its predecessor, no other rocknroll album has captured the unsettling eeriness of pre-war blues/country. Complaints abound regarding the mix, but it never bothered me in the least. Ranging from haunting, desert-road-weary C/W of "Mother of Earth" to unforgettably fierce covers of "John Hardy" and Jody Reynold's "Fire of Love." One of the greatest albums ever. Really.
Audio clip: Adobe Flash Player (version 9 or above) is required to play this audio clip. Download the latest version here. You also need to have JavaScript enabled in your browser.
Gun Club – Mother Of Earth

Vinyl | 1982 | Animal | ebay ]


Spotify link | listen ]
Also recommended: Death Party EP, the Las Vegas Story
Poison 13 s/t (1984)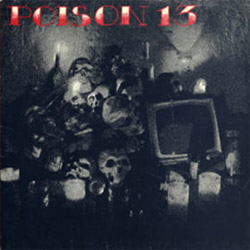 Led by guitarist Tim Kerr (Big Boys, Jack O Fire etc), Austin's Poison 13 were like a snottier version of the Gun Club with equally slicing slide guitar wreckage and buzzsaw power chording. "Biggest Mistake" may be the quintessential punk-blues cut. Their reworking of Willie Dixon's The Seventh son is nothing less than genius. Not a weak cut.
This album, along with their fine 1985 EP First you Live and early demos, was released on the Subpop collection Wine is Red, Poison is Blue.
Audio clip: Adobe Flash Player (version 9 or above) is required to play this audio clip. Download the latest version here. You also need to have JavaScript enabled in your browser.
"Poison 13 – My Biggest Mistake"

Vinyl | 1984 | Wrestler | ebay ]
Alex Chilton Like Flies on Sherbert (1979)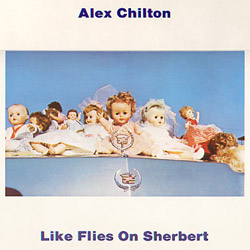 Chilton strung out on smack slobbering over a stack of Chess and Sun 45s. It may be an acquired taste, but this charming disaster of a roots-rock album is loaded with amazing tracks like "Hey, Little Child" and "My Rival." This album's endured a far longer residence on my turntable than any Big Star release.
Audio clip: Adobe Flash Player (version 9 or above) is required to play this audio clip. Download the latest version here. You also need to have JavaScript enabled in your browser.
Alex Chilton – My Rival

Vinyl | 1979 | Aura | ebay ]


Spotify link | listen ]
Also recommended: Tav Falco and the Panther Burns Behind the Magnolia Curtain (Chilton on guitar) and Blow Your Top EP
The Scientists Heading for a Trauma (1985)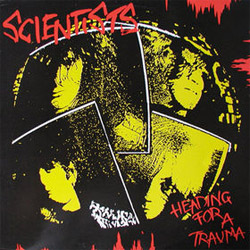 Off-kilter, noisy swamp-rock from this crew of Aussie minimalists. Funhouse era Stooges violates CCR while Suicide pukes in their faces. Something like that. Frontman Kim Salmon groans and shrieks over barrages of hypnotizing fuzz guitar. "Murderess in a Purple Dress" is a force to be reckoned with. Also includes a nice rendition of Beefheart's "Clear Spot."
Audio clip: Adobe Flash Player (version 9 or above) is required to play this audio clip. Download the latest version here. You also need to have JavaScript enabled in your browser.
The Scientists – Swampland
The Scientists The Human Juke Box (1987)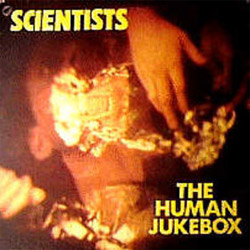 Human Jukebox shows the Scientists willfully wiping away any last trace of commercial potential they might have had by unleashing this severely damaged six song album. Making their earlier recordings almost seem polished, this masterwork of trash shifts from the grinding, cheap-piano-driven "Brain Dead" to the delightfully droning blues crawl of "Shine."
Since their songs appeared on different albums, often overlapping, Sympathy for Record Industry's CD collections are a perfect source for their best tracks.
Audio clip: Adobe Flash Player (version 9 or above) is required to play this audio clip. Download the latest version here. You also need to have JavaScript enabled in your browser.
The Scientists – Human Jukebox

CD Reissues | Sympathy for the Record Industry | search amazon ]


Spotify link | listen ]
Alan Vega S/T (1980) / Collision Drive (1981)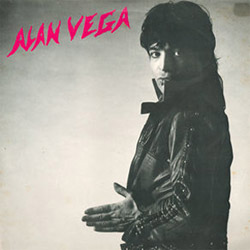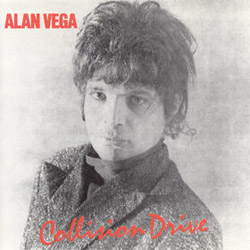 Speaking of Suicide (Vega actually described his former band as "New York City Blues"), the headband-clad madman released two great solo albums with (gulp) drum machines. No need to fear, in Vega's able hands it works brilliantly. It's more on the rockabilly side (I've heard it described as electro-billy), but tracks like "Bye Bye Bayou" show him sloshing around in the same swampland the Scientists inhabited (Scient. even covered Vega's "Raver"). Raw guitars (albeit rather mechanical – in a good way) managed to sneak on board, but Vega keeps a foot firmly grounded in the bleak territory Suicide roamed.
Some more similar-minded bands: the Birthday Party and Nick Cave's early work – Pussy Galore – Blood on the Saddle –  the Gibson Bros – Tav Falco and the Panther Burns – Honeymoon Killers – the Fall – Charlie Pickett — and of course the Cramps.
Audio clip: Adobe Flash Player (version 9 or above) is required to play this audio clip. Download the latest version here. You also need to have JavaScript enabled in your browser.
Alan Vega – Bye Bye Bayou

Original Vinyl | search ebay ]


Spotify link | listen ]
The 90s was also redeemed by a largely unnoticed (that is until the White Stripes came around) resurgence of the style, with great bands like the Gories, the Oblivians, The Chrome cranks and the Cheater Slicks giving the stale US punk scene a much overdue kick in the ass. Stay tuned for part 2.
Also Recommended