The Kinks "Face To Face"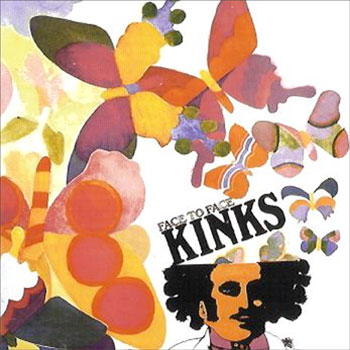 There are many reasons (many songs) why Ray Davies is my favorite songwriter. The main reason is best exemplified in Face To Face, not quite a concept album, but so on-the-line it ought to count.
Each song on Face To Face is its own little polished gem, a story or a feeling. You can really get lost in this album with its cast of characters. Face To Face is a miniature universe including some of the best songs the Kinks ever recorded.
The tunes aren't about heavy things like relationships and love, or faith, or murder. They are about daily trifles, the things in life that we face so often: a phone call, a rainy day, a vacation, a house, or just lazing around on a sunny afternoon in the summertime. It's got a great developed sound to it, with all the fuzz left over from their (superb) previous album, Kinks Kontroversy, but rounded out with some Mellotron and SFX. This album kicks off the Kinks' "golden age."
The bonus tracks are all excellent, as is the case for all of the wonderful Kinks reissues. I guarantee that if you give this album the proper chance, you will love it. 
Note: if you've ever listened to our podcast, you might recognize the storm fx sounds from Rainy Day In June, from this album.
Audio clip: Adobe Flash Player (version 9 or above) is required to play this audio clip. Download the latest version here. You also need to have JavaScript enabled in your browser.
Get it!
Also Recommended