The Left Banke "There's Gonna Be A Storm"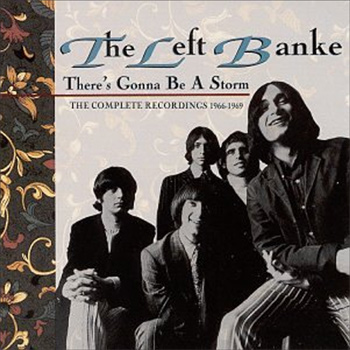 Noted as one of the trailblazers of baroque pop, the Banke –  little known beyond their huge hit, Walk Away Renee - were original twee. Think of a classical Zombies, with harpsichord, and dramatic, classically-influenced arrangements.
Pretty Ballerina is their lesser known hit, and the singing is drop dead gorgeous. Steve Martin (not that Steve Martin) was one of the most under appreciated rock vocalists of his generation and his tender delivery, combined with the delicate string arrangements assured Pretty Ballerina. Michael Brown wrote great melodies, lyrics tuned to the woe of teenage heartbreak.
Key tracks include Shadows Breaking Over My Head, She May Call You Up Tonight, I Haven't Got The Nerve, Barterers And Their Wives, There's Gonna Be A Storm. The 2nd half of this collection covers the material surrounding the Left Banke's unfortunate demise.
Only a country-rocker falls flat on a completely solid album that many people call "baroque pop." The way I see it, She May Call You Up Tonite is everything power pop can be. If they had released 1 or 2 other great albums people would be referring to the Left Banke as the American Zombies. Their second album Too, is respectable but lacks the fire of the debut and does not benefit from Michael Brown's absence. Essential stuff!!
For the complete recordings of the Left Banke in one package, essential is half the word.
Desiree plus Men Are Building Sand would be included on the faux-follow up record, Montage.
Audio clip: Adobe Flash Player (version 9 or above) is required to play this audio clip. Download the latest version here. You also need to have JavaScript enabled in your browser.
"I've Got Something On My Mind"
Also Recommended