The Pretty Things "Parachute"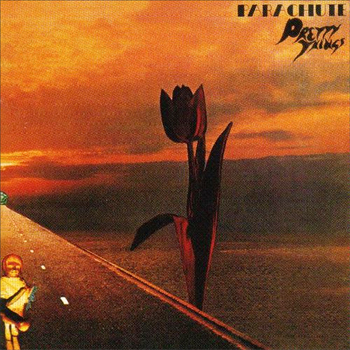 In our world, the Pretty Things are as big as the Pink Floyd, and Parachute is our Dark Side of the Moon. And while this analogy works in terms of production values and signature albums, Parachute really owes more to The Beatles and Abbey Road.
The Pretties' early material is strong and bluesy. They were pioneers in the style that influenced the Rolling Stones in the 60s. In 1968 they recorded the seminal rock opera S.F. Sorrow, known to have influenced Pete Townshend in recording Tommy. Parachute followed two years later and, unlike most albums reviewed here, was a critical success, receiving the Best Album of 1970 accolade from Rolling Stone magazine. It's an amazing leap from Sorrow as well. While I love S.F. Sorrow for the gutsy and no-holds-barred psych bomb that it is, I must confess that I believe Parachute to be the better album for its intricate production, dynamics, and developed songwriting.
The opener tears it up with massive drum sola and intimidating rhythm section. Abruptly, we are swept into a soothing number that rallies into the next, The Good Mr. Square into She Was Tall, She Was High. And though we may not have a concept record here, the flow of Parachute continues as such, a dramatic experience, seamlessly passing from heart-pounding rock anthems to smartly arranged acoustic-based gems.
If you are a fan of rock music, this is a completely essential album. Bonus tracks are excellent quality.
Audio clip: Adobe Flash Player (version 9 or above) is required to play this audio clip. Download the latest version here. You also need to have JavaScript enabled in your browser.
"Grass"
[ Buy from Amazon
| search eBay ]
Also Recommended