The Sir Douglas Band "Texas Tornado"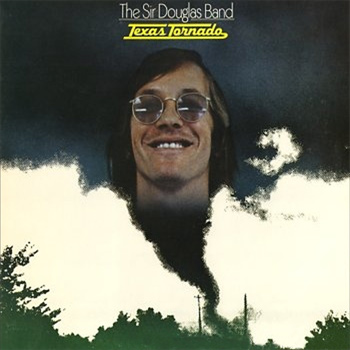 I recently finished reading Jan Reid's (cowritten with Shawn Sahm) new Doug Sahm biography, Texas Tornado: The Times & Music of Doug Sahm out now from The University of Texas Press. This post isn't so much a review of the album above, but more of a short audio compendium to the book, highlighting some of Doug's favorites, standards, where he came from and what he inspired.
Read our book review at Aquarium Drunkard.
Audio clip: Adobe Flash Player (version 9 or above) is required to play this audio clip. Download the latest version here. You also need to have JavaScript enabled in your browser.
Doug Sahm – Sometimes You've Got To Stop Chasing Rainbows
"Why can't you just groove!"

Texas Tornado | 2006 | Collectors Choice | at amazon ]


Spotify link | listen ]
Also Recommended