uReview: "Nilsson Sings Newman"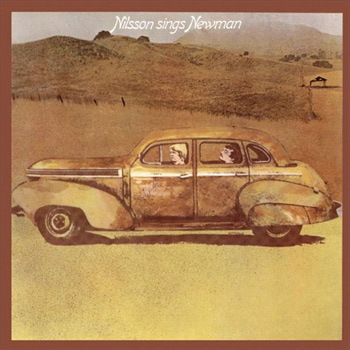 Today is a day to remember John Lennon, but I just finished the watching the 2006 biopic on his good pal, Harry Schmilsson. Maybe I'm just a big Nilsson fan, but I thought Who Is Harry Nilsson (And Why Is Everybody Talkin' About Him?) was moving, revealing, an excellent film; every great artist deserves a tribute this devoted. But when they got to Nilsson Sings Newman I remembered that I never really fell for this record, for whatever reason.
Q. Am I missing out on a knockout LP? Does Harry really improve on Newman's tunes? Why wouldn't I just listen to Randy sing em? Have you seen the doc and what'd you think?
Audio clip: Adobe Flash Player (version 9 or above) is required to play this audio clip. Download the latest version here. You also need to have JavaScript enabled in your browser.
"Livin' Without You"

Deluxe CD Reissue | 2008 | buy here ]


Original Vinyl | RCA | 1970  | search ebay ]


Spotify link | listen ]
Also Recommended