Many a band in recent years has attempted to capture that "trashy" punk rock sound but fail to realize that, more often than not, the classic garage/punk bands either stumbled upon their sound or achieved it through the lack of a proper studio and/or the aid of older, sometimes decrepit equipment (though I'm sure there are some hideous digital plugins that promise to emulate this sound).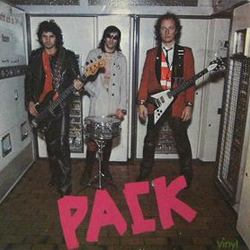 PACK "Vinyl" (1978-)
Germany's PACK didn't have to work too hard at getting said sound seeing that their sole album was recorded in the depths of a dingy old war bunker. This record is a personal all-time favorite of the lesser-known 1st wave punk albums. While the drums, guitars and incredibly pissed-off vocals are certain to decimate what's left of your eardrums, you will also be surprised to discover a host of tracks that are downright catchy without straying into the sugary pop that often marred many of their contemporaries' work.  Already veterans of the German rock-n-roll scene when this came-out, it is rumored that these "old" guys were disliked by the younger German punk bands.
mp3: PACK – Nobody Can Tell Us

Original | 1978 | search ebay ]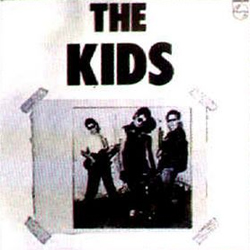 The Kids s/t (1978-)
This young—the name doesn't lie—Belgian trio of juvenile delinquents achieved the commendable and uncommon feat of releasing two consecutive punk rock classics. But of course this first self titled beast was their best and nastiest contribution to a genre that was already on the verge of imploding. This is punk rock in its purest sense. The stripped-to-the-marrow sound and barely competent (and yes this actually is a good thing in many cases) playing only bolster the Kids knack for cranking out unforgettable punk rock anthems like "This is Rock-n-Roll" and "I Wanna Get a Job in the City." My only complaint is that the guitars could have been rawer and way more prominent in the mix. But its many merits certainly overshadow this otherwise unforgivable flaw.
youtube: The Kids "I Wanna Get a Job in the City" 

Original | 1978 | Phillips | search ebay ]
Rokker s/t (1979)
Rokker was an Austin band that released this locally pressed rarity in 1979. Everything about this band — from the name and cover art to song titles like "Rock Fever" — screams cheeseball loud enough to wake up the entire neighborhood. But don't be too quick to write it off—its a surprisingly rare example of a great punk album from a non-punk-rock-and-proud band, and they definitely get a kick out of bashing the trendy shopping- mall–bound fashion-disease punk would become. It's like a biker-bar band taking a cue from the Flamin' Groovies and the Pistols and actually squeezing out something that's not a pile of dog shit. The lyrics range from full-on stupidity- "You're mother's a punk and fathers a wanker" to downright creepy "Daddy, whatcha doing to my sister." The songs are loaded with hooks and have a strong Teenage-Head-era-Groovies-feel  that are sure to suck you in have you singing along like an idiot to the refreshingly dim-witted lyrics.
mp3: Rokker – Rock Fever

Original | 1979 | search ebay ]
The Victims "Real Wild Child" (1979)
Another bonafide classic from a New Jersey band that has yet to receive its rightful due. Making its unwelcome appearance in the midst of punk's last gasp (1979), this one straddles the garage-ier side of the spectrum but does not shy away from the fuck-you attitude and sleaze that will feel like a invigorating breath of NY sewer air to  fans of  the Dead Boys. The guitars have brighter, trebly sound that helps set them apart from buzz saw driven bands of the time, but fear not –they are turned up far too loud to be lumped in with any of that flaccid power-pop that was stinking up the airwaves. This is a solid ride all the way through.
 mp3: Victims – Too Late

Original | 1979 | search ebay ]


MP3 album | Victims | buy here ]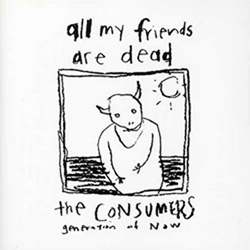 Consumers "All My Friends are Dead" (1977)
Believe it or not this actually fully lives up the lost classic cliché. There must be something found only in that dry desert heat that could have produced something as sonically brutal and angry as this Phoenix band's ten song demo. Recorded in '77 these brief—yet brilliant—tracks anticipate the coming of Hardcore, which would ultimately abandon the loose rock-n-roll feel that made bands like the Consumers way more soulful and enduring. There are some strong nods to the Pistols here and there, but this band had forged its own breakneck-pace and gritty sound that was worlds ahead of most bands the larger cities were producing.
mp3: The Consumers – Media Ogre

Original | 1977 | search ebay ]


Reissue | 2010 | In the Red | buy here ]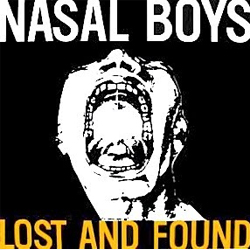 Nasal Boys  "Lost and Found"  (Comp, 1977)
"Hot Love" and "Die Wüste Lebt!" constitute what's considered by many as one of the finest punk singles ever. And anyone with a functioning set of eardrums should have no reason to disagree with this assessment. These songs absolutely epitomize everything that Punk Rock should be. Both songs are intense, unrefined bursts of energy that always seem to be on the brink of collapse. This is noise that will carve a perplexed frown onto the face of most AC-DC-loving "classic" rock fans. The rest of this collection features unreleased tracks that are not quite as impressive, and sometimes move into even more incoherent territory. Regardless they still stand above the heap of all the second rate imitators and punk cash-in bands of the day.

Original | 2006 | search ebay ]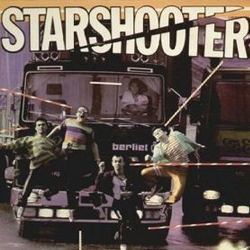 Starshooter  s/t (1978-)
Though a bit sub-par in the company of these other releases, one of France's strongest punk LPs does have a charm of its own. Perhaps more of an acquired taste, the Jacques Dutronc meets Johnny Rotten French vocals may throw some listeners off at first. But multiple spins will unveil a pretty decent record. The guitars are pretty loud and come off a bit mechanical at times—though this somehow works as an asset in the context of the album's overall atmosphere. At times there are shades of Wire's early work, heightening the streaks of oddness that hover just at the surface. But it's still a consistent, good slice of driving and uniquely French rock n roll that deserves a home in any decent record collection.
mp3: Starshooter – A Toute Bombe

Original | 1978 | Pathe | search ebay ]


Reissue | 2012 | Elle Aim L'air | buy here ]
Further listening (youtube links):
Raxola
Panic
Hubble Bubble
The Gears
Ivy Green
Eater
Suicide Commandos