Afterglow "Afterglow"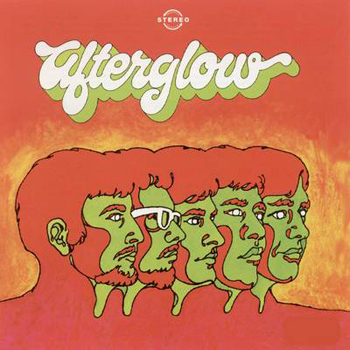 Not too many bands were coming out of Oregon in the late 60s, and it's not the first locale that comes to mind when you hear the sun drenched songs on Afterglow's only record.
Originally called "The Madallions," Tony Tucemseh, Ron George, Roger Swanson, Gene Resler, and Larry Alexander became Afterglow to record their self titled debut in 1966. Under the direction of producer Leo Lukia, a very interesting album was cut at Golden State Recorders that autumn.
Released in early '67 on MTA records, Afterglow made hardly a dent and the group disbanded soon after. The tragedy of this is apparent when hearing such a delightful record full of pop hooks and potential.
It may have been their relatively remote location that helped quicken the bands demise, but it also added to the unique songwriting on Afterglow. If you hate the sound of the Farfisa organ, you should probably pass on this record altogether. It makes a prominent appearance on every cut, and though the production is slightly derivative the writing is extremely progressive and original for such an obscure debut. Definitely a must for fans of The Zombies, The Left Banke, and Joe Meek's mid period freakbeat phase.
"Chasing Rainbows" is by far the best track here with it's odd melody and rhythmic changes melding into a dizzying hook. A dark autumnal vibe undercuts the sunny arrangements, with tracks like "Mend This Heart of Mine"  and "Dream Away".
"Love" could almost pass for a Meek production with its buzzy organs and slightly off kilter vocal sound. "It's a Wonder" should be a staple of modern classic rock radio with its catchy hook and Zombies by-way-of the Byrds harmonies, which really drives home what a shame it is this album wasn't heard more.
There's an excellent reissue on Sundazed that includes some decent bonus tracks (mostly alternate versions/backing tracks). It's available on both CD and Vinyl.
Audio clip: Adobe Flash Player (version 9 or above) is required to play this audio clip. Download the latest version here. You also need to have JavaScript enabled in your browser.
"It's a Wonder"

Reissue | Sundazed | buy here ]


Reissue | Sundazed | buy here ]
Also Recommended