Best Reissue of the Years 2007-2008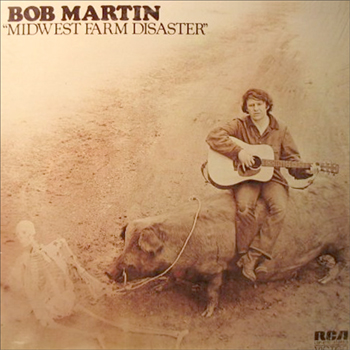 Bob Martin "Midwest Farm Disaster"
Try to read any customer or user review of Midwest Farm Disaster and end up finding a host of incredible stories. Bob Martin is an unrecognized music hero and this record is brilliant and perfect. Self-reissued on CD Baby, the album's about loss and hard hard times. If you ever bought a Dylan or Van album consider this essential. This is the one I came back to the most last year.
Read about it here, here, and here. must mention that stwof hyped it all year.
Thanks for the heads up to Jason, read his review here.

Buy it at CD BABY | Riversong ]
Runners Up
Sundazed – Dennis Wilson "Pacific Ocean Blue"
World In Sound – Cold Sun "Dark Shadows"
El Records – Gilberto Gil "The Sound of Revolution"
Shadoks – The Contents Are "Through You"
Raven – Richie Havens " Richard P. Havens 1983″
Rev-Ola – Q65 "Nothin But Trouble – The Best Of"
Manifesto Records – Flo & Eddie s/t
Domino Records – Robert Wyatt Catalogue
Wayback Records "Scream Loud – The Fenton Story"
Dusty Groove – Gal Costa "1969"
Sundazed – Moby Grape Catalogue
EDIT
More Runners Up
Jade "Faces of Jade"
Mythos
First two Idle Race albums
Tamam Shud Goolutionites
Jim Ford – Point of No Return
What were your favorite reissues from the last two years?
Also Recommended