Bob Carpenter "Silent Passage"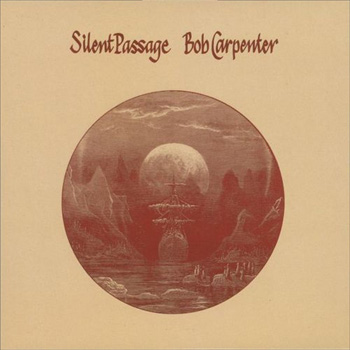 Bob Carpenter's Silent Passage was a Warner Brothers release from 1984. Supposedly, the sessions for this album were cut between 1971 and 1973 but the Riverman Records reissue OBI strip dates Silent Passage at 1975.  Artists as diverse as Tom Rush, Billy Joe Shaver and Emmylou Harris have covered Carpenter's material.
Bob Carpenter's rustic, gritty vocals will probably be an acquired taste but don't let this deter you from listening to this fine album. There's a certain spirtual vibe that cloaks Silent Passage, also, it's not the cheeriest record but not many country-rock albums are. The lyrics usually deal with depression, isolation, loss and the occasional religious overtone but these themes are common among many early 70s country rock/Americana/singer songwriter releases. It's closest cousin is probably Bob Martin's classic Midwest Farm Disaster.
Key tracks are the great, eerie Americana of "Gypsy Boy," a spiritual highlight titled "Morning Train," the desolate "Down Along the Border," and the depressing but strangely optimistic "The Believer." Some tracks such as "Miracle Man" and "Old Friends" offer up a more commerical rock sound while "First Light" is a folk gem with strings and organ.
Overall this is a very good, overlooked LP with many strengths. A quiet gem for the folk-rock and country-rock fans.
Audio clip: Adobe Flash Player (version 9 or above) is required to play this audio clip. Download the latest version here. You also need to have JavaScript enabled in your browser.
"Gypsy Boy"

Reissue | 2009 | Riverman | buy here ]


Original | 1975 | Warner Reprise | search ebay ]
Also Recommended