Bobby Charles "Bobby Charles"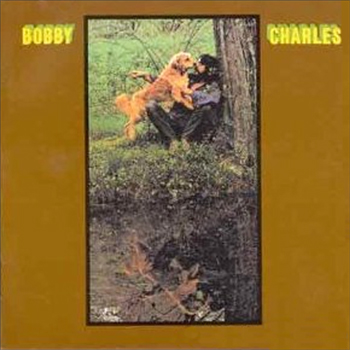 Bobby Charles' self-titled debut album is an easy favorite. Fans of The Band have no excuse not to track this one down, as it features production work from Rick Danko, keys from Garth Hudson and contributions from Levon Helm, and Dr. John as well. (Check the lineup here). If you love The Band (s/t) and Music From Big Pink, this is the next record you need.
The record hits you song after song with its relaxed vibe, authentic lyrics, and instantly gratifying hooks. Bobby kills me when he sings "oh what a good day to go fishing" on the ballad "I Must Be In A Good Place Now" and the 100th time thru the "Save Me Jesus" chorus gets me too. Bobby Charles s/t is split pretty much down the middle with soulful ballads and upbeat groovers. "Grow Too Old" borders on a Randy Newman sound. "He's Got All The Whiskey" should be a standard! "Small Town Talk" is like a country-cajun Shuggie Otis! Who's not going to dig this?
The songs on the B side take a little more investment to hear, but they all pay off. There's the beautiful "Tennessee Blues" and an ahead-of-its-time treatment to (bonus track) "New Mexico."   A really classic and contemporary sound on these tracks and just a perfect feel. Sick album, I love it.
Audio clip: Adobe Flash Player (version 9 or above) is required to play this audio clip. Download the latest version here. You also need to have JavaScript enabled in your browser.
"Small Town Talk"
Audio clip: Adobe Flash Player (version 9 or above) is required to play this audio clip. Download the latest version here. You also need to have JavaScript enabled in your browser.
mp3: New Mexico
[ Search Amazon for Bobby Charles
]
Also Recommended