Donovan "Open Road"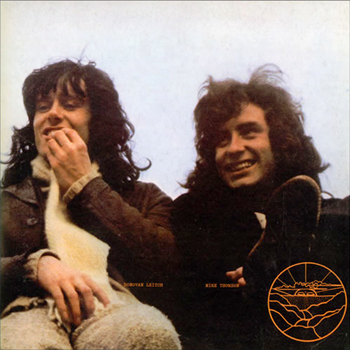 Open Road was Donovan's first album of the 1970's.  Here he was backed by a sympathetic group of the same name (Open Road) and this change made all the difference.  Gone are the psychedelic trappings of previous years and in their place are a collection of sharp Celtic influenced folk-rock tracks.
The lyrics and backing band are straight forward and direct, giving this album a back to the basics feel (there are no sitars, horns, harpsichords or elaborate studio productions) – so in the case of Open Road, less is more.  While there are no huge hits in the order of "Mellow Yellow" or "Sunshine Superman", Open Road rates as one of Donovan's most consistently enjoyable sets.  To these ears tracks such as "Curry Land," "Celtic Rock," "Roots of Oak," and "People Used To" are some of the most powerful music of Donovan's career.  "People Used To" features gutsy slide guitar while "Roots of Oak," "Curry Land," and "Celtic Rock" are outstanding compositions that could hold their own with any authentic, critically praised UK folk-rock act of the time or place.  These mesmerizing tracks are a unique mixture of traditional Irish folk, hard rock, roots music and the dying embers of psychedelia.
The album's most popular song and minor hit, "Riki Tiki Tavi," is a jaunty studio jam with politically charged lyrics and a playful vibe.  Other winners are the punchy pop-rock opener "Changes", sensitive folk-rock numbers "New Year's Resolution" and "Season of Farewell" and the whimsical throwback "Joe Bean's Theme."  Donovan would never record anything like Open Road again.  Not only is this one of Donovan's most mature records but it's also one of his best – surely an underrated LP that deserves recognition.
Audio clip: Adobe Flash Player (version 9 or above) is required to play this audio clip. Download the latest version here. You also need to have JavaScript enabled in your browser.
"People Used To"

Original | 1970 | Dawn | search ebay ]


Reissue | 2000 | Repertoire | buy ]


Spotify link | listen ]
Also Recommended