Gandalf (self-titled)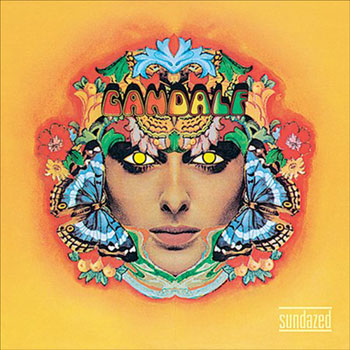 If you couldn't tell from the album cover, or the Lord of the Rings band name reference, then I'll just tell you – Gandalf is trippy, dude.
First of all, if you are into The Zombies, this album is essential for you. Just imagine The Zombs with a slower tempo and a big dangerous tape delay pedal. Also, Tim Hardin fans are going to have to pick this one up for the few tracks written by the mad folkster himself. The singing is delicate and light over slow deep bass grooves, but the band has the knack for swirling into this big dangerous sounding beat.
Like most properly psychedelic albums of this era, this one isn't for everybody, but if you are feeling adventurous I would check it out. DJ's will find a few good tracks from here that will fill out their set with the soulful psychedelia it's been missing.
Audio clip: Adobe Flash Player (version 9 or above) is required to play this audio clip. Download the latest version here. You also need to have JavaScript enabled in your browser.
"Me About You"
Audio clip: Adobe Flash Player (version 9 or above) is required to play this audio clip. Download the latest version here. You also need to have JavaScript enabled in your browser.
"Nature Boy"
Buy Gandalf 'the Technicolored
'
Also Recommended