Gene Clark "White Light"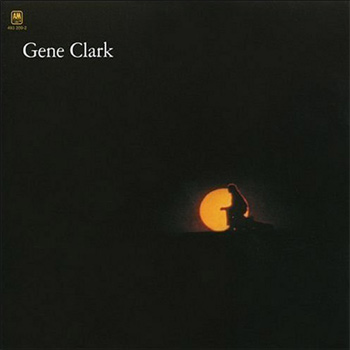 As a songsmith, Gene Clark was the master – in his lyrics and changes he carved his unique vision indelibly into the history of American music.
White Light gets right into it, as the best often do. Gene's discography can be a little confusing to navigate, until you get to this one, where it's clear that everything hit the finest spot. It's delicate, intense, and instantly likable, especially for fans of Clark and his defining work with The Byrds and following projects.
The orchestra is stripped and real: acoustic guitar, forceful harmonica, electric bass, brush drum kit, drops of electric guitar here and there. Touches of soft organ and bare percussions. This is good American roots music in a style only Gene owned. There was always something mysterious and cool going on; it won't let you call it country music. t has a transcendental value. Regardless of classification, the tunes are downright beautiful, and incredibly original.
The album never drags for careful listeners, becoming anthemic and elusive, this one gives me a weary eyed stare and a gentle shake. The classic "Tears Of Rage" sounds like a whole new piece towards the close of the record; Gene makes his cover sound more like the imagined original, toned down, less developed, with his trademark, somewhat ghostly sound.
White Light is subtle, but it will steal you away. It can make you sad and wonder why. Highly recommended masterpiece.  The reissue is simple and clean, good bonus tracks, affordable and great sounding.
so short and so sweet, you have to listen twice.
cryptic lyrics
Audio clip: Adobe Flash Player (version 9 or above) is required to play this audio clip. Download the latest version here. You also need to have JavaScript enabled in your browser.
"White Light"
[ Buy from Amazon
| Search eBay ]
Also Recommended