Mono vs. Stereo || "Psychedelic Sounds…"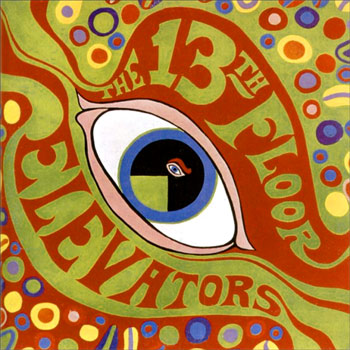 Preference towards monaural or stereophonic sound is often a point of contention. Most folks agree tho, that when it comes to the debut from Roky's pioneering Texas psych garage band, Psychedelic Sounds of the 13th Floor Elevators, the original mono mix takes top slot. Sundazed definitely thinks so, offering a brand new hi-def mono vinyl, carefully restored from a copy of the long-lost master tapes and the mint IA original (all the details here).
Compare these versions of the powerhouse lead-off track, from Collectable's stereo CD and the Sundazed mono vinyl LP:
mp3: You're Gonna Miss Me (Stereo) [ Collectables | 1996 ]
mp3: You're Gonna Miss Me (Mono) [ Sundazed | 2008 ]

So what's your take? Hit us up in the comments.
Any other releases you know sound better in mono or stereo?

Mono Vinyl Reissue | 2008 | Buy at Sundazed Store ]

Also Recommended