Operas That Rock [ part 2 ]
THE WHO
QUADROPHENIA
October 26, 1973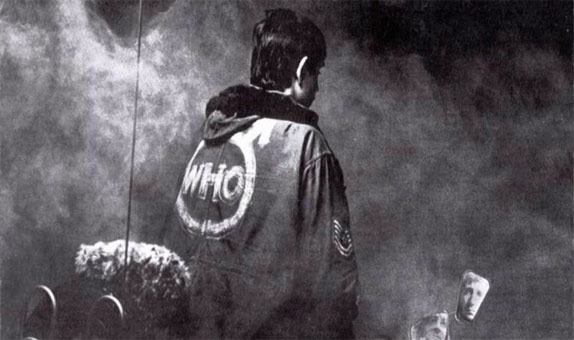 The Story: "The name is a variation on the incorrect popular usage of the medical diagnostic term schizophrenia as multiple personality disorder to reflect the four distinct personalities of Jimmy, the opera's protagonist–each said to represent the personality of one member of The Who. The story covers about five days of the life of a certain Jimmy, a participant in the circa 1964 Mod lifestyle in England. "The story is set on a rock!" announced the composer, Pete Townsend, at one live performance, indicating that the opera represents Jimmy's looking back at the events of the previous day or two that led him into the gloomy situation where he finds himself at the end of the story. The first half of the opera consists of songs that allude to the frustrations and insecurities that govern Jimmy's life, including brief glimpses of his home life, his job, his psychoanalyst, and his unsuccessful attempts to have a social life. Halfway through the opera he sings "I've Had Enough…" –Wikipedia (read the rest here)
The Sound: The epic Who sound is out in full force. This record echoes the operatic moves of Tommy, but with that powerful Who's Next arena-melting rock that would carry the Who's legacy for generations to come. Fine synthesizer work and great songs, especially the album's memorable closer, Love, Reign O'er Me.
Audio clip: Adobe Flash Player (version 9 or above) is required to play this audio clip. Download the latest version here. You also need to have JavaScript enabled in your browser.
"5:15"

CD Reissue | 1996 | MCA | buy from amazon
]


Original Vinyl | search ebay ]
DAVID BOWIE
THE RISE AND FALL OF ZIGGY STARDUST AND THE SPIDERS FROM MARS
June 6, 1972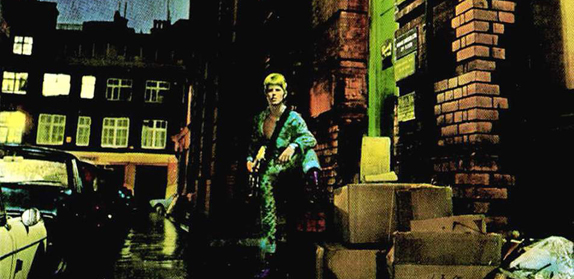 The Story: "The album presents the story, albeit vaguely, of "Ziggy Stardust", a Martian who comes to Earth to liberate humanity from banality. Ziggy Stardust is the definitive rock star, sexually promiscuous, wild in drug intake and with a message, ultimately, of peace and love; but he is destroyed by his own excesses of drugs and sex, and torn apart by the fans he inspired." –Wikipedia
The Sound: Ziggy Stardust has the loosest story chosen in this set of rock operas, but it has often been referred to as a rock opera inthe past. Plus, its just too damn good to ignore, thanks largely in part to Bowie's glam reinvention of himself, inspired by Marc Bolan's T-Rex. This is one of the world's greatest albums of all time. Enough said.
Audio clip: Adobe Flash Player (version 9 or above) is required to play this audio clip. Download the latest version here. You also need to have JavaScript enabled in your browser.
"Hang On To Yourself"

CD Reissue | search at amazon
]


Original Vinyl | search ebay ]
FAIRFIELD PARLOUR
WHITE FACED LADY
1971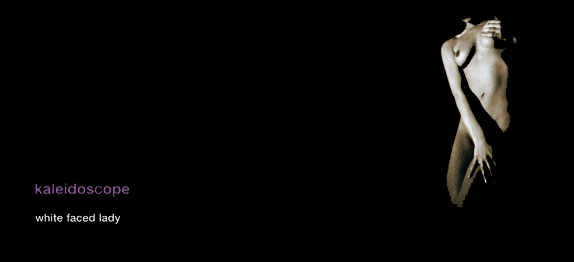 The Story: White Faced Lady is sometimes said to be based on the story of Marilyn Monroe. The main character is an enchanting young girl named Angel who finds happiness working in an antique shop. Eventually she is discovered by a film producer who makes her a star and leads her towards her own downfall. Not so different from Ziggy, apparently.
The Sound: The lost opera. This album, actually by a later incarnation of the band Kaleidoscope (UK), was recorded in 1971 but shelved until 1991. I can not understand why it wouldn't have been put out, considering the choice tunes and excellent production. This is the sound of a sunshine/psych band that had everything together and a well devleoped sound, but sadly no audience to share it with. Currently, editions of this album are ridiculously overpriced and scarce, but those interested are encouraged to keep an eye out.
Audio clip: Adobe Flash Player (version 9 or above) is required to play this audio clip. Download the latest version here. You also need to have JavaScript enabled in your browser.
"Nursey Nursey"

CD or Vinyl | search ebay ]
THE KINKS
ARTHUR (OR THE DECLINE AND FALL OF THE BRITISH EMPIRE)
October, 1969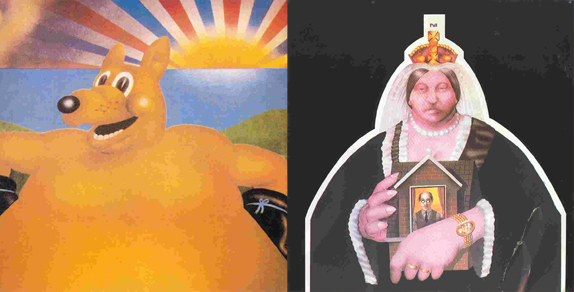 The Story: "The story is based on Davies' brother-in-law Arthur, who emigrated from England to Australia with his wife Rose (Ray and Dave's older sister) in the early 1960s. The lead character, Arthur, is a carpet layer and he and his family's plight in the opportunity-poor setting of post-war England is depicted. The songs describe the England that Arthur once knew, the promise of life in Australia for one of his sons, the emptiness of his superficially comfortable life in his home, "Shangri-La", the resolve of the British people in World War II and the death of his brother in World War I, among other things." –Wikipedia
The Sound: After the hazily conceptual Village Green album, Ray Davies strung together a full-fledged opera in the progressive and harder-rocking Arthur. Though not without those wistful, dreamy Kinks moves, the tunes on Arthur are an advanced course in Davies songwriting, and embellished with horn sections and gnarly guitar riffs. A reason to love every song here, and surely one of the top 5 rock operas.
Audio clip: Adobe Flash Player (version 9 or above) is required to play this audio clip. Download the latest version here. You also need to have JavaScript enabled in your browser.
"Brainwashed"

CD Reissue | search at amazon
]


Original Vinyl | search ebay ]
Also Recommended