Pete Seeger "Clearwater II"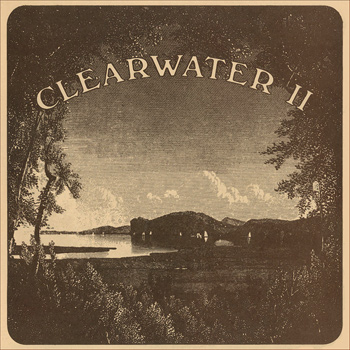 While this record is technically credited to various artists, I'm calling it a Pete record here (he likely wouldn't accept the credit) for convenience and recognition of the fact that it wouldn't exist without the Hudson River Valley's hero and national treasure, Pete Seeger. If you haven't read up on Pete's body of work, seen the excellent documentary The Power of Song, tried to learn 5-string banjo, or ever listened to an American folk tune, there is little doubt that Seeger's music or social efforts have still reached you in some way. On this rarely found followup to 1974's Clearwater, Pete and friends, including folk names like Judy Collins and Tom Paxton, deliver an outstanding set of traditional folk, sea chanties, and progressive folk numbers devoted to the Hudson River.
Tom Winslow's "It's the Clearwater" kicks off this rather fine sequence of gems, a rousing and catchy anthem to the Clearwater Sloop that's sailed the Hudson promoting environmental awareness since 1969. I had heard lot's of Pete Seeger's music recorded with the Weavers, solo cuts from scores of best-of albums, but I had yet to hear his "Golden River," a gorgeous ode you could only imagine played on bank of the river, featuring lazily swift guitar patterns and a vocal as honest and pleasant as a voice could provide. This may be Pete at his finest, his banjo machine seeming to perform the melody by itself for "My Dirty Stream," a plainly clear assessment of the Hudson's polluted condition; the picking sounds almost accidentally natural. Several boisterous sea chanties lend a presence similar to Graceland, albeit a little more from under an Irish bar than African skies.  The tracks balance gently, never allowing one feel or another to steal the show.
A couple surprises turn up too, like side A closer "Jebah Brown" by the Womblers, a traditional sounding number hiding a dark, synth-padded almost-psych section, detailed with some nice electric picking and a good and out-there mix. Another gem is Frostwater's "Haul Away," a laid-back folkster groove educated with a slight taste of rock.
If you aren't a serious folkie, you may not get down with every tune here, but Clearwater II stands as a sweet slice of American folk that while gravely honest, and to-the-point in message, feels like a celebration among friends. As local and homegrown as it gets, yet universal, and rich with life.
As stated on the back cover, "Proceeds from this album will be used by the Hudson River Sloop Clearwater to improve the ecology of the river." If you manage to find this one out in the wild or enjoy the tracks posted here you can find out how to donate to the Clearwater cause at clearwater.org and you can find some of the tracks  from Clearwater and Clearwater II posted at their site as well.
mp3: Pete Seeger – Golden River
mp3: Frostwater – Haul Away

Original | 1977 | Sound House Records | search ebay ]
Also Recommended