The Beach Boys "Landlocked Sessions"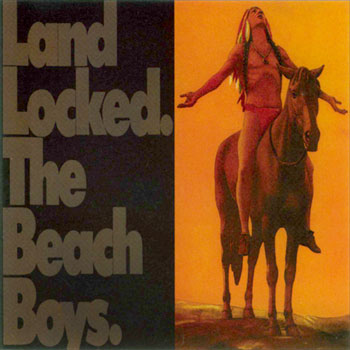 The Landlocked Sessions were recordings made in 1969/1970 after the Beach Boys left Capitol records and signed on to the Warner/Reprise roster.  The Boys' new label rejected these recordings, feeling they did not capture the group at their best (in a purely commercial sense).  So fans miss out on great quirky tracks like "Loop De Loop," "I Just Got My Pay," "San Miguel," "Suzie Cincinnati," and the gorgeous Dennis Wilson penned gem "Lady."  Some tracks would appear on later albums Surf's Up and Holland (check out the great version of "Big Sur" or the 5 minute "Till I Die").  In response to major label demands, the Beach Boys fired back by releasing the masterful Sunflower in 1970, followed by 71's classic Surf's Up.  These records were special not only for their quality but because they represented a creative rebirth of sorts – the material on hand was excellent, abundant and cutting edge.  Landlocked is the very beginnings of this early 70s renaissance.  Much of it has never been officially released but it's all great stuff that's worth hearing.
Copies (bootlegs) of Landlocked are usually coupled with another unreleased Beach Boy's album, Adult Child.  Also, some bootlegs of Landlocked include the glorious Brian Wilson penned "Soulful Old Man Sunshine."  This track was cut in 1969 and eventually/officially released on 1998's Endless Harmony.  Its unique brass arrangement gives it a blue-eyed soul sound.
It always amazes me how many great unreleased recordings and false starts the Beach Boys had during their heyday.  Their outtakes and unreleased albums are better than most groups' best material.
Audio clip: Adobe Flash Player (version 9 or above) is required to play this audio clip. Download the latest version here. You also need to have JavaScript enabled in your browser.
"San Miguel"
Also Recommended