The Rockets (self-titled)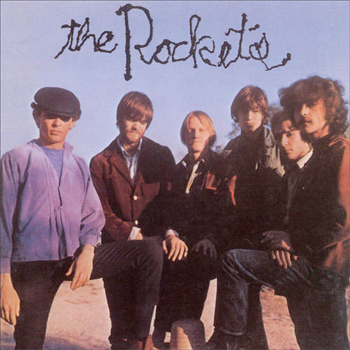 The sole release by the band that would become Crazy Horse. While it may be a bit unfocused, there's a lot of stellar, inventive material here. Lead vocalist Danny Whitten and guitarist Leon Whitshell each wrote about half of the songs. Traces of embryonic country-rock can be heard, but they mostly cling to a tougher blues-rock sound with interesting psych touches. If anything, it certainly earns originality points for Bobby Notkoff's innovative use of the electric violin, which ranges from traditional country breakdowns ("Hands in my Pocket") to some intense bow-slashing that sounds something like a steel-shed being mutilated by a chainsaw. ("Let Me Go").
The album's highpoint is undoubtedly the melancholic tour-de-force "Won't You Say You'll Stay," which may be the best song Whitten ever wrote. Unfortunately the album actually suffers because of this—no other track comes close to touching its brilliance. And at least for the sake of consistency they probably should've discarded the two awkward blue-eyed soul attempts for something a little heavier in tone. But there's still some high-quality stuff left, including the snotty, Stones-like "Try My Patience" and "Shed Your Skin," where the ever versatile Notkoff uses the violin to capture a bizarre Eastern feel.
Even with its flaws, the Rockets is an important late 60s album that seems to have been written out of the history books.
Audio clip: Adobe Flash Player (version 9 or above) is required to play this audio clip. Download the latest version here. You also need to have JavaScript enabled in your browser.
"Wont You Say You'll Stay"

CD Reissue | 2001 | Varese Sarabande | buy from amazon
]
Also Recommended