The Rolling Stones "Between The Buttons"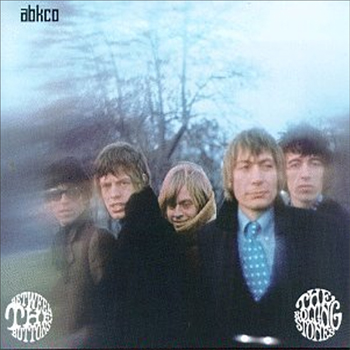 You'd think that we'd recommend Satanic Majesty
instead of Between the Buttons, but no. The Stones were getting hang of the studio, and starting to experiment before they decided to try and get all psych on Their Satanic… but man, just because an album is psychedelic, or at least just because the cover is psychedelic, it don't make it good. We're not all about psychedelic music, we're all about good music.
Anyway, there are interesting sounds sprinkled all throughout this record. A swell dose of xylophone, flutes, glass clinks, tambourines, crunch guitar, and weird sounds in general gracing each track on this killer LP. It's psychedelic enough, and the Stones are doing what they do best… not faking it. Some of my favorites include the driving Connection, a staunchy Something Happened To Me Yesterday, and the rocking My Obsession and Complicated. All the songs on this record are great, it's a classic Stones record with wild sounds.
If you can live without the big hits, Ruby Tuesday and Let's Spend The Night Together, you'd be well off picking up the UK record, it's the original lineup (on remastered Super CD or whatever they are calling it these days) because in the UK they would save the big ones for greatest hits records. Back Street Girl and Please Go Home are featured only on the UK release of "Btw" and are also available on Flowers (US). Between the Buttons is probably their best record?
Audio clip: Adobe Flash Player (version 9 or above) is required to play this audio clip. Download the latest version here. You also need to have JavaScript enabled in your browser.
"Cool, Calm, Collected"
[ Buy from Amazon
| Search eBay ]
Also Recommended