Tony, Caro and John "All on the First Day"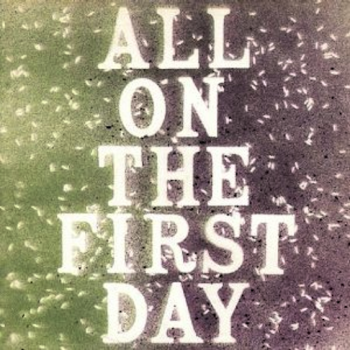 A couple decades before the city of Derby in the rural midlands of England was awarded city status by Queen Elizabeth II (1977), residents Tony Doré and John Clark had become boon companions at the tender age of 11. In this gentle and eminently civil environment they quickly began to play music together in various rock bands or "beat groups" as they were then called, eventually stepping up to the folk club circuit in the surrounding boroughs of Derbyshire, Nottinghamshire and Yorkshire.
It is this same bucolic atmosphere of the mid-60's folk scene in the UK with its competing elements of traditional folk and experimentation that gave rise to phenomena like the Incredible String Band, an admitted inspiration to friends, and in Doré and Clark's own words "We were just 'being there'". After the summer of love the pair temporarily parted company to attend university, Doré in London and Clark in Sheffield. It is in London that Tony and Caro met and began gigging university folk clubs together. After graduation in '70 John moved into Tony and Caro's London flat turned sunny commune complete with Zinnias, Dahlias, homemade candles and herbal tea.
It was here that the three started recording the songs that Doré was writing onto an extremely low-tech Ferrograph tape recorder with track-to-track capabilities. The painful sounding process that required a person to play over a pre-recorded backing track with a simultaneous mixdown did not forgive any mistakes. However it is precisely this aspect that lends the recording of "All In One Day" its considerable home-spun appeal. The trio pressed 100 vinyl copies through Eden Studios of south London in '72 that quickly sold at their shows. There are now a number of reissues available on Gaarden and Shadoks.
The music on "All In One Day" radiates a beguiling charm and simplicity throughout. The arrangements are unpretentious but not unadorned, boasting of delightful vocal harmonies, interesting instrumentation like mandolin and flageolet, and inventive musicianship for a folk album like the subtle use of bass-wah and low-key fuzz. Tony's voice is clear and reminiscent of early acoustic Bowie, while his wife's hazily glowing voice on sentimental numbers like "Waltz for a Spaniel" recalls Vashti Bunyan.
While there is definitely an unity of aesthetic on "All In One Day", the album is eclectic in its musical style, ranging from the unabashedly romantic "Waltz for a Spaniel" to the personally fractured and sardonic "There Are No Greater Heroes" and on to the humorous and playful "Don't Sing This Song" in total stride. "Sniggylug" is the cut that seems the most out of step with the rest of the album, though no less pleasant with its guitar work reminiscent of modern North African Tuareg and its tongue-in-cheek 6/8 time jazz sensibilities. "Eclipse of the Moon" is a psyche folk gem with its surreal dreamscape lyrics, chilly reverbed slide guitar, playful mouth harp, tasteful fuzz guitar and trippy delayed vocal decrescendo at the end. It is impressive that they were able to include relatively sophisticated studio tricks like the backwards guitar and the sounds of seabirds on tracks like "Sargasso Sea", a dark metaphorical sea chantey with allusions to William Blake and Coleridge.
After the release of "All In One Day", the trio added musicians here and there and started playing under the moniker "Forever and Ever", an irony however in that they never released another album and were eventually swallowed by time. The overall feel of "All In One Day" is relaxed though at times bittersweet and poignant, almost as if Doré unconsciously realized that by the early 70s something precious had come and gone; the Zinnia's and Dahlia's are now dried and pressed into the volume of Shelly's poems on the mantle, the candles are burnt, but the music of Tony, Caro and John speaks to us still in our comfy chairs by the hearth.
Audio clip: Adobe Flash Player (version 9 or above) is required to play this audio clip. Download the latest version here. You also need to have JavaScript enabled in your browser.
"Eclipse Of The Moon"

CD Reissue | 2002 | Shadoks | buy here ]


Original Vinyl | 1972 | UK | search ebay ]


Vinyl Reissue | 2010 | Gaarden Records | buy here ]


Spotify link | listen ]
Also Recommended