Traffic "Mr. Fantasy"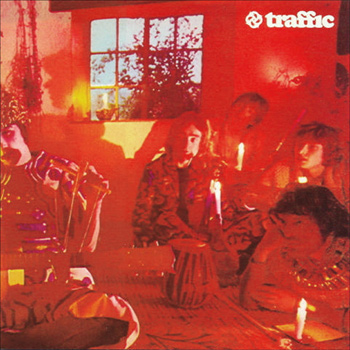 Bookending the mega radio hit, Dear Mr. Fantasy, are the wild and varied sonic experiences that comprise this classic psych record: Traffic's debut, Mr. Fantasy.
Stevie Winwood was a prodigy with one of the great mellow rock voices and some crazy organ skills; by age 15 he was singing with The Spencer Davis Group and by age 20 he was playing with Joe Cocker and Jimi Hendrix, but before that he joined up with Dave Mason to create this short-lived supergroup and they kicked it off with a most interesting bang.
On Mr. Fantasy, we get a little something for everyone: a campy british melody here; a driving drum kit there, horns, strings, and sitars, some weirdo dialog bits, experimental audio collage, and some absolutely must-hear beautiful songs in No Face, No Name, No Number, Coloured Rain, and my personal favorite, Heaven Is In Your Mind.
Tunes like Giving To You and House For Everyone may present a challenge for the less psych-minded among us but not very much. The great thing about Mr. Fantasy is that it's both adventurously catchy and accessibly far out. I know this for sure, as I spent night-after-middle-school-night soaking this record in with my young, impressionable, untrained Led Zeppelin and Doors loving ears.
And thankfully, no 20-minute On The Road style Traffic jams! Got to give it up for this classic gem! You rule Stevie!
Audio clip: Adobe Flash Player (version 9 or above) is required to play this audio clip. Download the latest version here. You also need to have JavaScript enabled in your browser.
"Heaven Is In Your Mind"
[ Buy from Amazon
| iTunes ]
Also Recommended