Wizards from Kansas (self-titled)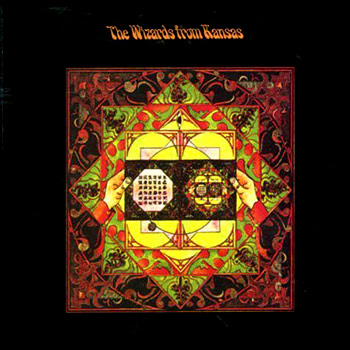 This group is primarily known for their devastating version of High Flying Bird. This song is on their only album from 1970 which bears the strong influence of Jefferson Airplane's masterpiece Volunteers (which is also from 1970).
The Wizards from Kansas started off in the late 60's playing festivals alongside other, more well known bands. They have a disc of late 60's outtakes and alternate versions that are trippier and more psych oriented than the above album. It took me a while to get into this album, but I now consider it one of the best San Francisco style acid guitar LPs. As mentioned before, High Flying Bird is radically reworked into a psychedelic tour de force, full of hard distorted guitar and great Airplane-like vocals. The Wizards also do a powerful cover of Codine, which is slow, progressive and tripped out. The originals also hold up, mixing country, psychedelia, folk and rock into a heady brew. Hey Mister and Country Dawn are standout rural rockers, the latter is really one hell of a tune with a classic intro. Mass is a great psychedelic rocker with acid leads that twist inside and out recalling Jerry Garcia's guitar style.
Anyone into the Grateful Dead, Jefferson Airplane, the Youngbloods or H.P, Lovecraft will really appreciate this great, unknown record. By the way, these guys were from Kansas.
Audio clip: Adobe Flash Player (version 9 or above) is required to play this audio clip. Download the latest version here. You also need to have JavaScript enabled in your browser.
"High Flying Bird"

CD Reissue | Phoenix | Limited Edition | order from FE ]
[ Buy from Amazon
| Search eBay ]
Also Recommended